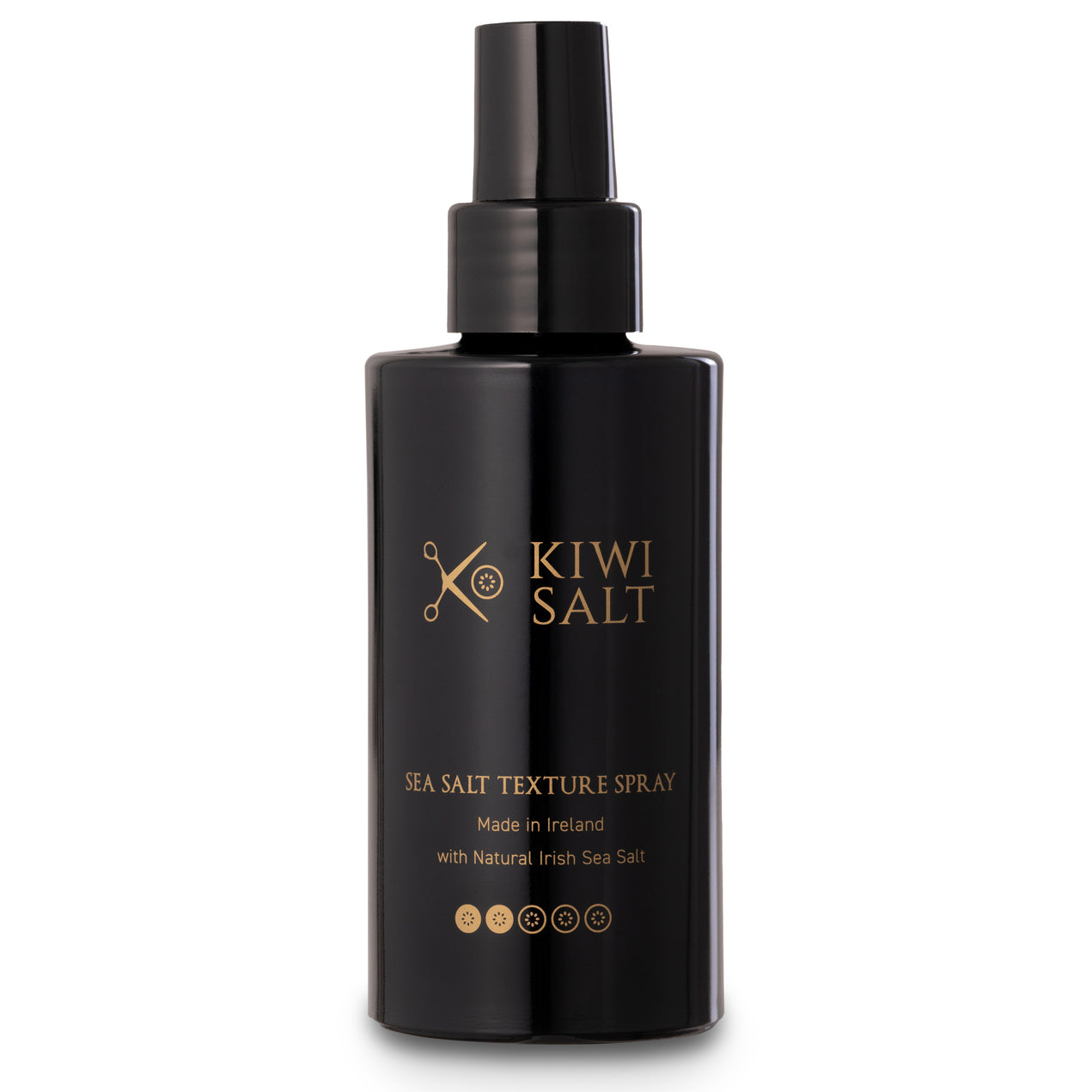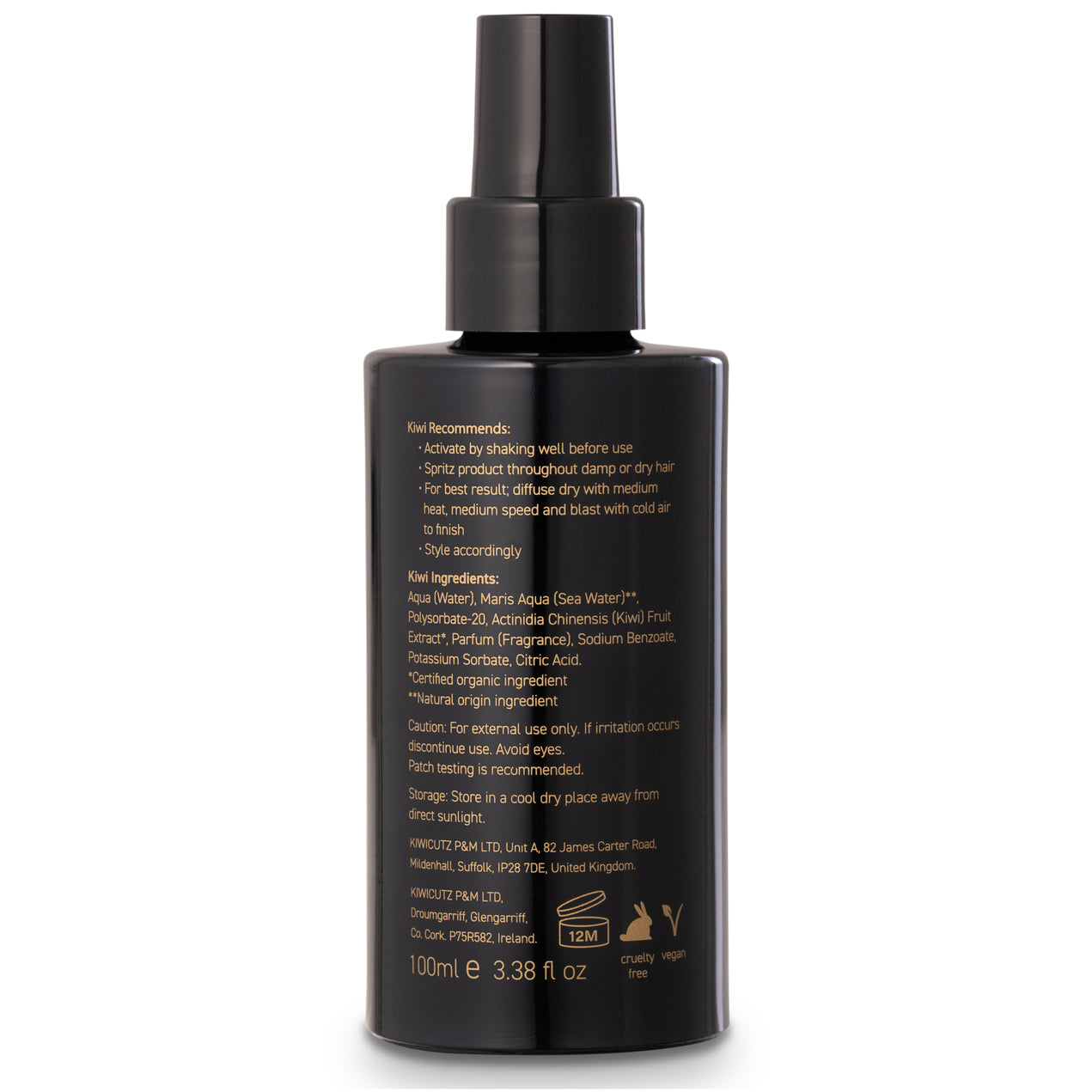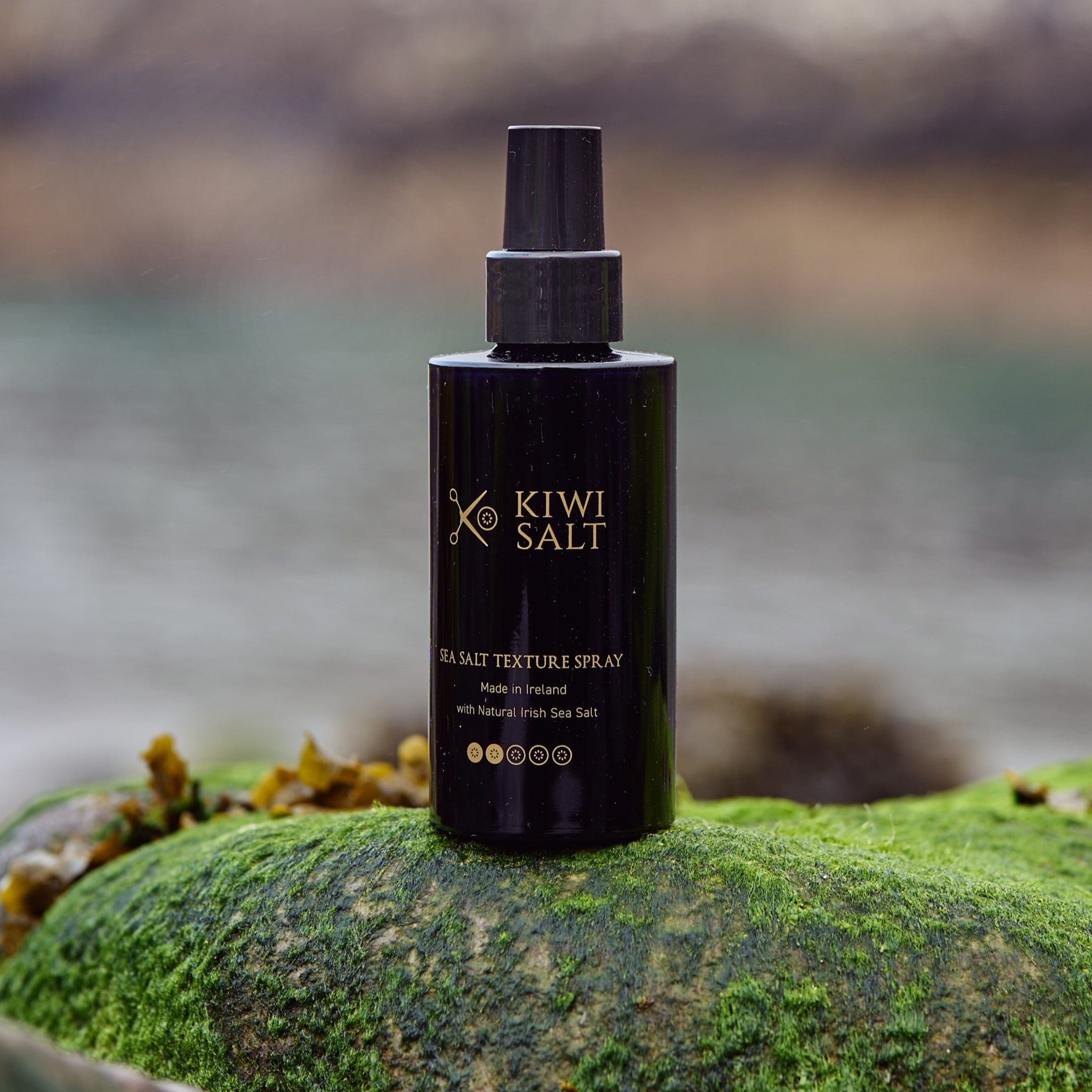 Description

How to Use

Ingredients
Introducing KiwiSalt Spray – a blend of nature's finest ingredients, curated straight from the rugged coastlines of Ireland, and meticulously formulated to unlock the full potential of your hair, infusing it with the perfect balance of texture, volume, and hold.

KiwiSalt Spray is not just a hair product; it's an experience, an oceanic indulgence that connects you to the wild and freeing spirit of the Atlantic shores. It encapsulates the essence of the Irish Sea, mirroring its raw power and beauty in a uniquely crafted sea salt hair spray that transforms your hair, allowing you to craft a myriad of styles with effortless ease.

This premium sea salt hair spray harnesses the pure, unadulterated Irish Sea Salt, renowned for its rich mineral content. Each spray releases a burst of these minerals, nourishing your hair with nature's best, while adding a textured and voluminous finish that's light and brushable. The result? An effortlessly stylish, sea-swept look that radiates authenticity and vitality, just like the Atlantic breeze itself.

KiwiSalt Spray also delivers an invigorating and uplifting burst of fresh Kiwi fragrance that awakens and revitalizes your senses, wrapping your hair in a subtle, refreshing aroma. An instant mood-lifter, KiwiSalt Spray is designed to keep you feeling fresh, vibrant, and inspired all day.

Handcrafted in the heart of Ireland, KiwiSalt Spray embodies the highest standards of purity and quality. It contains 100% Natural Irish Sea Salt, with no artificial additives. Upholding our commitment to ethical practices and responsible beauty, this premium hair spray is completely Cruelty-Free and Vegan.

Experience the transformative power of the Wild Atlantic Way with KiwiSalt Spray. Allow the Atlantic breeze to infuse your hair with volume, texture, and an unmistakable freshness that not only elevates your hair game but takes it to new heights. Dive into a sensory journey that captures the spirit of the Irish coast, all within your reach with every spray.

• Activate by shaking well before use
• Spritz product throughout damp or dry hair
• For best result; diffuse dry with medium heat, medium speed, and blast with cold air to finish
• Style accordingly
Aqua (Water), Maris Aqua (Sea Water)**, Polysorbate-20, Actinidia Chinensis (Kiwi) Fruit Extract*, Parfum (Fragrance), Sodium Benzoate, Potassium Sorbate, Citric Acid.

*Certified organic ingredient
**Natural origin ingredient